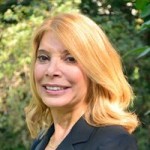 Vicki L. Temkin is a compassionate yet aggressive attorney focused on your legal needs
My growing up years were spent fighting for the underdog. My practice has been fighting for the little guy against the big insurance companies and banks.  Over the years, I've helped hundreds of people solve their legal problems.  The law is a complicated system and it takes a knowledgeable and experienced attorney to get through it successfully. I've also experienced being the client, so I know what you are going through and the emotions running through your mind. This has motivated me to ensure you don't go through your legal problem alone and why I'm with you every step of the way.
My philosophy is that you're entitled to my services, not the assistant's or secretary's. When you get in contact with my office, your questions and concerns go directly to me. We talk — either face to face, over the phone or by email. It's important for you to feel respected and listened to.  Together we figure out the best course of action for your matter, so when it's over, you feel good about the result, and so do I.
Los Angeles, California
Admitted to California State Bar 1982
Admitted to US District Court Central District 1982
University of La Verne College of Law, J.D.
Central District Consumer Bankruptcy Attorneys Association
California State University, Northridge Alumni Association
University of La Verne College of Law Alumni Association