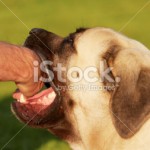 Thankfully, most dogs don't bite people or other dogs. But when it does happen, it can lead to serious injuries and all kinds of questions. Who owned the dog? Has it bitten anyone else before you? has the dog had it's rabies shots? You need an attorney familiar with these and other questions.
Contact my office today
To schedule your free consultation, contact me today: Call my firm at 818-501-4658 or contact me online. You owe it to yourself to discuss your situation with a personal injury attorney who will treat your case with the compassion and professionalism that you and your case, deserve.
This website is designed for general information only. The information presented at this site should not be construed to be formal legal advice nor the formation of a lawyer/client relationship.General information.