When you've had an accident of any kind, you face multiple problems. That's why my office provides compassionate help for victims. Personal injury is a serious matter that can drastically affect your health, your job, your family and your future. If you have suffered an injury because of someone else's negligence, you need an experienced personal injury attorney by your side. I have sat in your chair and know the despair you can feel. That's why I believe you need a compassionate attorney to diligently pursue the compensation you need to get your life back on track. You need an attorney who understands what it's like to be injured in an accident. See how we can help.
Experienced lawyer on your side
For more than 25 years, I have witnessed the heartache that results from serious injury and wrongful death. With compassion and resolve, I have achieved justice for families devastated by motor vehicle accidents, defective products, unsafe work conditions, slip and falls and even dog bites. I take great satisfaction in helping injured victims obtain full compensation for their past and future medical bills, lost income, emotional distress, and pain and suffering. By teaming with the finest physicians, engineers, and other experts, I am able to maximize your recovery. Compassion doesn't mean not being aggressive – it does mean understanding and caring for what you're going through.
The inability to work combined with the accumulation of medical bills can add financial strain to the stresses of injury. I handle your personal injury claim on a contingency basis, which means that you don't pay attorneys fees unless I win your case, though settlement of your claim, an arbitration or trial.
Knowledgeable help when you need it most
Consulting an attorney immediately after an injury is essential to the preservation of crucial evidence and witness testimony. Also, California law places time limits on filing personal injury claims, in most cases, two years from the date of the injury. To ensure timely investigation of your claim, I can schedule appointments on weekends or evenings and also make hospital visits. My office is conveniently located in Encino, California, and I represent clients throughout the entire Los Angeles area.
If I could, I'd tell clients one of the most important things they can do after they've had an accident, particularly a car accident, is to get the name and phone number of all witnesses at the scene. Memory is sharpest at the time of the event. When there is a question of liability – who's fault it is – a witness can be essential to you proving your case.
Compassion and understanding.
Having compassion and truly caring for the victim of a car accident comes easily to me. Having been in a bad car accident myself, I know what you are going through and the emotions running through your mind. This has motivated me to ensure that you do not go through this alone and that you and your case receive the care and attention they need. I know what it's like to have your life turned upside down, to be in pain, to take time out from work to go for treatments and then have the insurance company make light of your injuries. They are the big guys with lots of money. I tell my clients it's the insurance companies job to make sure you get as little as they can get away with paying you. On the other hand, it's my job to get you the most that I can; to get you what you deserve.
Accidents of All Kinds
AUTO ACCIDENTS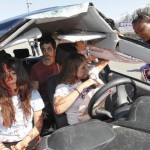 If you have been in a serious auto accident, choosing the right attorney is crucial. My job Is to help you. No matter what the accident, rear-ended, T-boned or hit head-on, I can help you win your case. You have to fix your car or perhaps it was totaled and you need to get a new one. Generally, you can rent a car for 30 days, perhaps longer, while yours is being repaired or your shopping for a new one. You have to find the right kind of doctor or other medical provider who is qualified and can take care of your injuries. Your no. one goal is to get better and heal from this unplanned event. For more than 25 years, clients have trusted my firm to handle their legal matters, making a positive difference in their lives. Use my experience to help you get the best result possible.
One of the most important things you can do after you've had an accident, particularly a car accident, is to get the name and phone number of all witnesses at the scene. Write down what they said if possible. Memory is sharpest at the time of the event. When there is a question of liability – who's fault it is – a witness can be essential to you proving your case.
SLIP AND FALL
A slip and fall accident can cause serious injury. They happen frequently and result in thousands of claims every year. There are different rules for these types of accidents.That's why you need an experienced attorney who knows what to do – and will take your case. I can help you determine if you have a case, and then, get you the compensation you deserve.
DOG BITES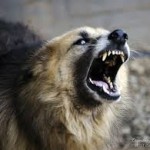 Thankfully, most dogs don't bite people or other dogs. But when it does happen, it can lead to serious injuries and all kinds of questions. Who owned the dog? Has it bitten anyone else before you? has the dog had it's rabies shots? You need an attorney familiar with these and other questions.
Contact my office today
To schedule your free consultation, contact me today: Call my firm at 818-501-4658 or contact me online. You owe it to yourself to discuss your situation with a personal injury attorney who will treat your case with the compassion and professionalism that you and your case, deserve.
This website is designed for general information only. The information presented at this site should not be construed to be formal legal advice nor the formation of a lawyer/client relationship.